But if you suffer for doing good and you endure it, this is commendable before God. To this you were called, because Christ suffered for you, leaving you an example, that you should follow in His steps. 1 Peter 2:20b-21
The book, Hinds Feet on High Places, is a parable, a modern allegory similar to Pilgrim's Progress. But instead of dealing with the overall Christian journey, it focuses on a life of fear, anxiety, and self-loathing.


The main character is named Much-Afraid. Much-Afraid is constantly harassed by her family, the Fearings. They oppress and criticize her all the time. But Much-Afraid loves the Shepherd, who wishes to take her to the High Places, a good land in the far mountains. For her journey, the Shepherd gives her two companions; two sisters named Sorrow and Suffering.


There comes a moment in Much Afraid's journey when she is tempted to give into Pride, to listen to his

temptation, and abandon her journey. But she calls to the Chief Shepherd, who comes and rescues her. He gently rebukes her that she should not have let go of the hands of Sorrow and Suffering on her journey.
In the season of Lent, we are reminded that Jesus never promised us that life would always be pleasant and happy, in fact He said, "...in this world you will have trouble. But take heart! I have overcome the world." (John 16:33) There are, however, conclusive benefits from the painful trials we go through. According to the Apostle Paul, "..we know that suffering produces perseverance; perseverance, character; and character, hope. " (Rom 5:3-4) Sorrow and suffering do a good work in us - even to give us hope. The Apostle James also acknowledged, "...that the testing and trials of the Christian life have the positive effect of developing perseverance and bring about maturity in the life of the believer." (James 1:2-4)


In the time of severe tribulation the Apostle Peter pointed the believers to the suffering of Jesus, and

encouraged them to have the same attitude as Jesus did. Peter also acknowledges that anguish and affliction have the beneficial outcome of turning us away from our own sin. He writes, "As a result, (of suffering) he does not live the rest of his earthly life for evil human desires, but rather for the will of God. (1Peter 4:2) Difficulties help us to turn our eyes to Jesus and find comfort and peace in Him.
Are you feeling besieged and surrounded with bitterness and hardship? Are you feeling you have been made to dwell in deep darkness? Don't give up and don't be discouraged or dismayed. We have been instructed that "we must go through many hardships to enter the kingdom of God." (Acts 14:22) The good news is God, who called us, will walk through these trials with us and also sustain us in them. Isaiah the prophet recorded God's Words for us: "But now, this is what the Lord says— He who created you, O ____(your name)_______, He who formed you, O Israel: 'Fear not, for I have redeemed you; I have summoned you by name; you are mine. When you pass through the waters, I will be with you; and when you pass through the rivers, they will not sweep over you. When you walk through the fire, you will not be burned; the flames will not set you ablaze. For I am the Lord, your God, the Holy One of Israel, your Savior...'" (Isaiah 43:1-2)
During Lent we are reminded that God is with us. We are not alone. God, who gave grace and strength to our Lord and Savior Jesus Christ, will also give us everything we need for this life. In every trial, hardship, and difficulty, we are not to live in fear, but in faith in Christ as we follow in His footsteps.


Pastor David
Voice of the Shepherd
March 2023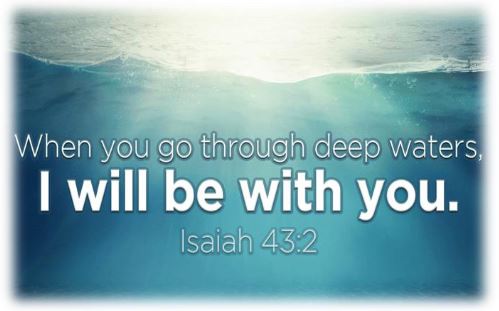 The Voice of the Shepherd
February 2023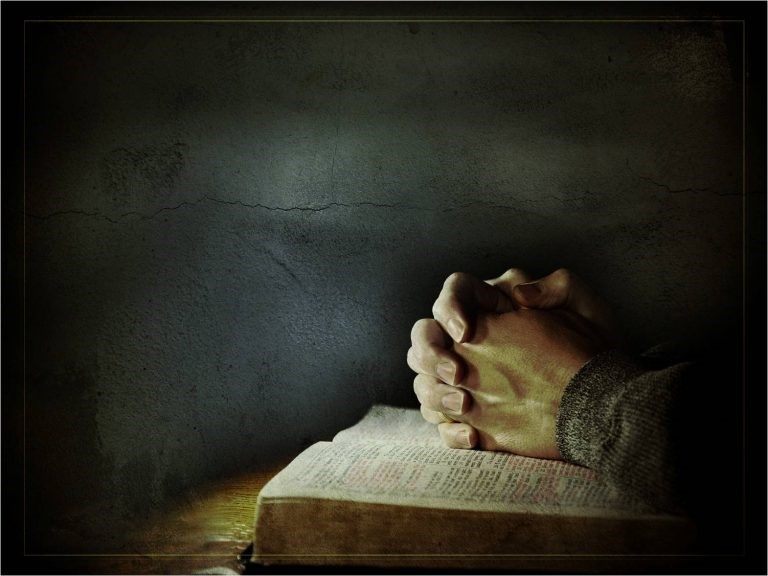 ...one of His disciples said to Him, "Lord, teach us to pray, just as John taught his disciples." Luke 11:1
Prayer was essential in the life of Christ. As we read through the Gospels, we find Jesus often in prayer.
At His baptism, "as He [Jesus] was praying, heaven was opened and the Holy Spirit descended on Him." (Luke 3:21b-22a)

Mark records "Very early in the morning, while it was still dark, Jesus got up, left the house and went off to a solitary place, where He prayed. (Mark 1:35)

It was as Jesus was on the mountain praying, that He was transfigured before Peter, James, and John.

Twice, after feeding the 5000, and before making the big decision of whom He would choose to be His disciples, Jesus spent the whole night in prayer.

It was in the Garden of Gethsemane that He cried out to God and angels were sent to strengthen Him.

On the cross Jesus prayed and forgave those who crucified Him.
These instances were not the only times Jesus was given to prayer, Luke records "Jesus often withdrew to lonely places and prayed." (Luke 5:16)
Jesus called His disciples to be in prayer as well. He told them, "Watch and pray so that you will not fall into temptation." He taught His disciples a parable to show them that they should always persevere in prayer and not give up.(Luke 18:1) It is through prayer that He taught that they could move mountains.
Have you ever considered giving God a daily gift of time? Not just a few minutes here and there, but setting aside time when you are not rushed and pressed by the clock? Time to praise Him and to give thanks to Him for who He is and what He has done. Time to draw near to Him and in the process to draw strength for the challenges of the day to come. Isaiah said, [God] gives power to the faint, and strengthens the powerless. Even youths will faint and be weary, and the young will fall exhausted; but those who wait for the LORD shall renew their strength, they shall mount up with wings like eagles, they shall run and not be weary, they shall walk and not faint. (Isaiah 40:29-31)
Power and strength come from the Lord. As we wait on Him in prayer, calling on His name and trusting in Him. The early church was never lacking in power because they were never neglecting prayer. The Apostle Paul reminded the believers of the importance of prayer not only for the unsaved but for the believers as well. To the church of Ephesus he wrote:  And pray in the Spirit on all occasions with all kinds of prayers and requests. With this in mind, be alert and always keep on praying for all the saints. (Ephesians 6:18) To the Colossians Paul said, "Devote yourselves to prayer, being watchful and thankful." (Colossians 4:2) To the Thessalonians his instructions were to: pray continually and give thanks in all circumstances…. (1Thessalonians 5:16-18)
Are you discouraged? Do you have "mountains" in your life that block the joy and life Christ wants you to have? Are you feeling stressed and overwhelmed by your life or by the world around you? During the month of February our Sunday Sermon Series is titled; Prayer that moves Mountains. Using as a guide, Dick Eastman's book, "The Hour that Changes the World" we will be learning about different aspects of prayer. If one were to put these teaching into practice it would not only change your personal world but the world around you. It would strengthen your faith for the all the days ahead.
Pastor David
The steadfast love of the LORD never ceases; His mercies never come to an end; they are new
every morning; great is Your faithfulness. Lamentations 3:22-23 NEB
Amy Carmichael, in Learning of God said, "Everywhere the perpetual endeavor of the enemy of souls is
discouragement. If he can get the soul "under the weather," he wins. It is not really what we go through
that matters, it is what we go under that breaks us. We can bear anything if only we are kept inwardly
victorious. ... If God can make His birds to whistle in drenched and stormy darkness, if He can make His
butterflies able to bear up under rain, what can He not do for the heart that trusts Him?"
It seems like 2022 began just a few days ago and now we are turning over a new leaf, or better yet
getting a new calendar. As you look back at the last year, do you have any regrets or discouragements
that are weighing you down? Are you packing any extra pounds of guilt or shame from yesterday or
yesteryear? Are you disturbed or troubled by any past transgressions?
Many people look forward to the new year, as the perfect time to put the past behind, to look forward
to a better day. The good news for believers is you don't have to wait for January 1 st to roll around to
begin anew. Jeremiah the prophet said this of God's grace: His mercies never come to an end; they are
new every morning.... God's willingness to forgive you never wears out, what happens is we become
weary of asking for grace.
The truth is that we are unable to change our past, but we have the power to change our future by the
grace of God. Every morning God freely, graciously, and generously offers us His abundant and steadfast
love and forgiveness. Every day we are afforded a chance to start anew.
What is required to get in on this "daily special?" A humble heart. That's it. A heart that is willing to
admit its transgressions. A soul that is longing for freedom from guilt. A mind that desires amnesty. A
faith that believes God's mercies are new every morning. The bible teaches that God is more willing to
forgive us then we are willing to ask. Because of God's abundant grace, we are afforded the blessing of
living each moment forgiven. As you begin each day, take a few minutes to be silent before the Lord. Ask
him to show you any attitude or action, any shortcoming or flaw that hinders or hampers your
relationship with Him. Whatever may come to mind, large or small, ancient, or current, confess it as sin
and receive grace from His great quantity of mercy. If you have confessed it before, recall the promise of
God and believe His Word. For I will forgive their wickedness and will remember their sins no more
(Hebrews 8:12). Even though we may not feel forgiven, and our heart might condemn us, God is faithful
to His promise. You cannot drain the storehouse of God's mercy and grace anymore than you could
drink the ocean dry. So live daily in the company of those who receive God's abundant provision of
grace and the gift of righteousness.
The Voice of the Shepherd
January 2023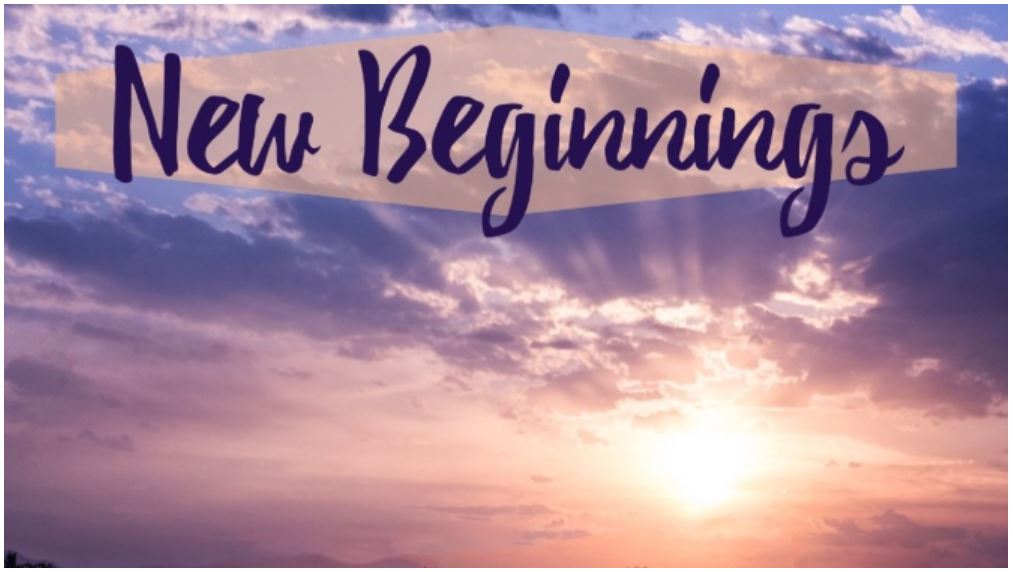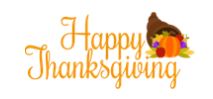 You are my God, and I will give You thanks; You are my God, and I will exalt You.   Psalm 118:28
German pastor, Martin Rinkart, served in the walled town of Eilenburg during the horrors of the Thirty Years War of 1618-1648. Eilenburg became an overcrowded refuge for the surrounding area. The fugitives suffered from epidemic and famine. At the beginning of 1637, the year of the Great Pestilence, there were four ministers in Eilenburg. But one abandoned his post for healthier areas and could not be persuaded to return. Pastor Rinkhart officiated at the funerals of the other two. As the only pastor left, he often conducted services for as many as 40 to 50 persons a day—some 4,480 in all. In May of that year, his own wife died. By the end of the year, the refugees had to be buried in trenches without services. 
Yet living in a world dominated by death, Pastor Rinkart wrote the following prayer for His children to offer to the Lord - verses you may recognize: 
Now thank we all our God, With hearts and hands and voices; Who wondrous things hath done, In whom this world rejoices. Who, from our mother's arms, Hath led us on our way, With countless gifts of love, And still is ours today. 
There is a lot in the world that is troubling today. The war in Ukraine is dragging on. Inflation in the last year has robbed all of us of a month's wages. The financial markets are crumbling, while the national debt and people's level of anxiety are greatly rising. There is an increased level of lawlessness and disrespect in the population. Churches are capitulating to the pressure of the society around and the will of the people within them. Truth is trampled in the streets. 
Though we may be in dark and distressing days, dealing with unsettling times, we can be thankful. Thankful because God is good, His steadfast love endures forever. Thankful because God's mercy is new every morning. Thankful because God will give you the grace and strength to endure whatever trial you may go through. 
Have you have lost your joy in life? Overwhelmed by the worry of the world? Start again thanking and praising God. As you praise Him, recalling all the good things He has done, and giving thanks for the newness of His mercy, you will find joy and peace even in the darkest days. Let everyday be a day of thanksgiving to God and let gratitude in your hearts and your joy be renewed. 
Let us give thanks to the LORD for His unfailing love and His wonderful deeds for men, for He satisfies the thirsty and fills the hungry with good things.
Have a Happy and Blessed Thanksgiving,  
Pastor David
Rescue me and deliver me in Your righteousness; turn Your ear to me and save me. Psalm 71:2
Got troubles? Feeling overwhelmed? Loaded down with cares? Distressed by what you see happening in the world around you? You are not alone. One of the discoveries I have had this year is how often the Psalmist is pouring out his heart to God in his own time of trouble. Yes, there is worship and praise in the Psalms, but often after the Psalmist has pour out his troubles to the Lord. He is "stuck in the mud" (Psalm 69:2) and can't get a foothold. He has tried and tried to get out but unable to. He is exhausted from crying out for help, and yet he feels he is going down deeper and deeper. His "eyes are swollen" from all the tears he shed while he waits on the only one who can help him-God.
Even though he prays and calls upon the Name of the Lord, he waits. He reminds God that his trouble is not a small issue but rather "deep trouble."(Psalm 69:17 NLT) But as he waits he keeps on praying and does not give up. King David is so bold that he urges God to "quickly" answer his prayer. Perhaps you feel that way now or have in the past. God urges us to come to Him with all our troubles, heartaches and woes. The Psalmist said, "Cast your cares on the LORD and He will sustain you;(Psalm 55:2). The Apostle Peter encourages the believers to come to God not just with the big problems but to take every matter and concern to Him. Paul writes, Cast all your anxiety on him because he cares for you.(1Peter 5:7) There is no problem too big or too small to that we cannot bring it to the Lord in prayer.
The Psalmist, David reminds us that God hears and God will answer prayers. He writes, "The LORD is a refuge for the oppressed, a stronghold in times of trouble".(Psalm 9:9) This was written about the time of great distress when he had been captured by his enemy and pretended to be insane lest he be killed. David also wrote, "This poor man called, and the LORD heard him; he saved him out of all his troubles." (Psalm 34:6) and later in the same psalm he said, "A righteous man may have many troubles, but the LORD delivers him from them all." (v19)
King David had more than his fair share of trials and tribulations, but during those times he gained a confidence that when he called to God his prayer was heard and that God would help him. "In the day of my trouble I will call to You, for you will answer me."(Psalm 86:7)
Are you going through difficult days? Do you need encouragement and the conviction that you will make it through these tough times. Set aside time to daily read one of the Psalms, as you read them you will believe that you are not alone in your struggle, and you will gain a greater confidence and assurance that God hears and answers your prayers. He is not far off but close to the broken-hearted. Prayer then becomes as simple as the Psalmist describes. "I pour out my complaint before him; before him I tell my trouble."(Psalm 142:2)
Pastor David
The Voice of the Shepherd
October 2022


Voice of the Shepherd
September 2022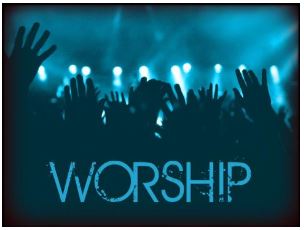 Simon Peter answered Him, "Lord, to whom shall we go? You have the words of eternal life. John 6:68
Excuses for being  late  to  work  are  essentially  the  same  in  every  industry, according  to  a  Career  Builder  survey  of  more  than  1000  HR  managers.  The most  common  reasons  for  employee tardiness  are  pretty  familiar;  traffic  (51  percent),  oversleeping  (31  percent),  and weather  (28  percent)  topping  a managers' list.
But  among  the  most  unique  excuses  bosses  have  heard:  "I  was  here,  but  fell  asleep  in  the  parking  lot,"  "my  fake eyelashes were stuck together," and "an astrologer warned me of a car accident on a major highway, so I took all back roads. "Another that raised eyebrows: 'I had morning sickness'"—that was from a male employee.
You may be making excuses for not coming to church, but are they valid. Jesus told a parable about people who make excuses for not accepting God's invitation. (Luke 14) Those who did not want to attend the banquet were left out of the great celebration.
Hearing the Word of God is vital to life. The Bible teaches:
The Word of God gives Eternal Life. No other book, magazine article, or paper can make this offer. The disciples understood that the words Jesus spoke gave eternal life. There is no true life apart from the Word of God.
The Word of God is Truth-The Bible says, "Every word of God is flawless; He is a shield to those who take refuge in Him. Do not add  to  His  words,  or  He  will  rebuke  you  and  prove  you  a  liar."(Proverbs 30:5) God's Word guides us in the path of life. There is a way that may seem right to us but in the end it leads to death. How can one discern what is good and right and true, by hearing and learning from the Word of God.
The Word of God gives us Peace-There is much in this world that can make us fearful and anxious, the wickedness of our culture; wars and rumors of wars; sickness,  disease  and  death;  the  economy;  rioting  in  the  streets,  the  national debt. In the midst of all kinds of trouble and upheaval God's Word can give us peace. The Bible says, "Great peace have they who love your law, and nothing can make them stumble."(Ps. 119:165) When we have a love for God's Word and walk in His paths we can have peace in the presence of unrest and turmoil.
The Psalmist knew that the blessing of God was to be found in God's Law and His commands. His teaching brings life. It was  to  his  own  determent  that  he  ignored  or  disregarded  the  Word  of  God.  Therefore he  writes: "I  delight  in  Your decrees; I will not neglect Your word."(Ps. 119:16)
Are  you  taking  time  to  hear  and  learn  from  the  Word  of  God?  Are  you  committed  to  teaching  and  instructing  your children and grandchild in the way of eternal life? Perhaps you have been away from church for a while, for whatever reason. Don't justify ignoring the Word of God. Come and hear the Words that give Eternal life.
Pastor David
So then, men ought to regard us as servants of Christ and as those entrusted with the secret things of God. Now it is required that those who have been given a trust must prove faithful.  1 Corinthians 4:1-2
Herb Turetzky attended the New Jersey Americans' first-ever ABA game in October 1967 expecting to be just a spectator. Turetzky, a student at LIU Brooklyn, arrived early at the Teaneck Armory. Max Zaslofsky, the Americans' coach and GM who had attended the same high school as Turetzky, greeted him as he walked in, "Herb, can you help us out and keep score of the game tonight?" Turetzky responded, "Max, I'd love to. I'm here, so why not?" Turetzky sat down at a wooden folding chair at half court and jotted down the lineups. That was more than 2,000 games and 53 years ago. Since then the team has moved to three different cities, played in eight arenas, and been absorbed into the NBA. And Turetzky is still setting in that wooden chair. "I've never left that seat since," he says. "I'm still here and I'm still going." NBA official Bob Delaney calls him, "the Michael Jordan of scorekeepers." And an article in Sports Illustrated referred to him as the "courtside constant." One simple "yes" led to a meaningful lifelong service.
God has saved us and calls us to service in His Kingdom. We have a great task as believers-it is the share the gospel message, to encourage believers, and to proclaim the good news to people who are living and dying without hope and without God. There are no "bench warmers" in the kingdom of God. Each of us has been given gifts and talents by God and we are to use them for His good and glory. We don't have to do everything, but everyone is called to do something. All God requires of us is that we be faithful. Are you doing what God has called you to do? Are you faithful?
As we prepare for Vacation Bible School and the sharing of the gospel with 200 plus children through crafts, decorating, bible stories, and snacks there is a large amount of work that still needs to be done. God has entrusted these children to our care. We have been given a great privilege and a great responsibility. Would Jesus' words to the church in Thyatira be words He would say of us at Shepherd of the Valley? "I know your deeds, your love and faith, your service and perseverance, and that you are now doing more than you did at first."(Revelation 2:19)
As we grow in the grace and knowledge of God we are to be growing in our service to God and to the saints. Sometimes the labor is difficult and demanding but we have these encouraging words from our Lord: "Therefore, my dear brothers, stand firm. Let nothing move you. Always give yourselves fully to the work of the Lord, because you know that your labor in the Lord is not in vain." (1 Corinthians 15:58)
As Oswald Chambers said ,"There are no such things as prominent service and obscure service; it is all the same with God. Be it large or small, in front of a crowd or behind the scenes the work of the kingdom of God must be done. "Are you faithful in the service God has called you to do?
Pastor David
Voice of the Shepherd
May/June 2022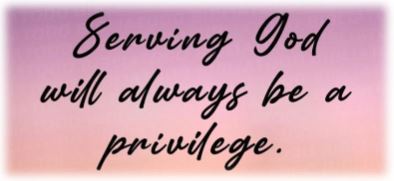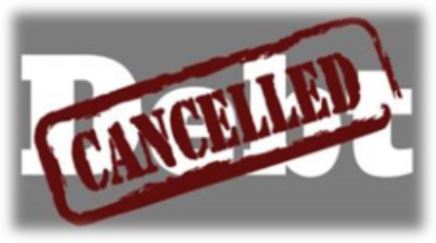 Voice of the Shepherd
April 2022
When He had received the drink, Jesus said, "It is finished." With that, He bowed His head and gave up His spirit.     John 19:30 
Usually, at Easter, Wichita's Pathway Church spends money on TV ads and direct mail to promote their Easter Sunday service. But in 2019 the church used that money (as well as money allocated to help families in need) to pay off medical debt of families in the state.  The church paid the debt through a non-profit called RIP Medical, which has cleared medical debts for more than 200,000 Americans in recent years. As lead pastor Todd Carter explained to his congregation, "What RIP does is that they go out there and they buy that medical debt, a penny to the dollar." The church ended up spending about $22,000 to clear $2.2 million in debt.
Carter told the church: "I want you to imagine for a moment what those 1,600 people felt like last week when they got that letter in the mail. What was going on in those houses when they got that letter … and all of a sudden, they realize that their debt, this debt that has been hanging over their head, has been forgiven? … that's exactly what God in the person of Jesus Christ wants you to feel each and every day – that your debt has been forgiven."
The Apostle Paul shows the universal need, and God's great grace in paying that debt.  He writes to the church at Rome: There is no difference, for all have sinned and fall short of the glory of God,  and are justified freely by His grace through the redemption that came by Christ Jesus.  God presented Him (Jesus) as a sacrifice of atonement, through faith in His blood. He did this to demonstrate His justice, because in His forbearance He had left the sins committed beforehand unpunished…. (Romans 3:23-25)
When Jesus died on the cross, He paid the debt for our transgressions.  He bore our sins in His body on the cross that day.  Jesus generously gave Himself as the sacrifice to make us right with God. The price was paid in full—not with silver and gold, but with the precious blood of Jesus the perfect "Lamb of God."   There is nothing we can do to save ourselves.  No work on our part is required for our redemption.   The Apostle  Paul writes,  We…know that a man is not justified by observing the law, but by faith in Jesus Christ. So we, too, have put our faith in Christ Jesus that we may be justified by faith in Christ and not by observing the law, because by observing the law no one will be justified.  (Galatians 2:16)    So important is the understanding of being saved by grace, that the Apostle Paul wrote, if righteousness could be gained through the law, Christ died for nothing!"  (Galatians 2:2)
Like those who had their medical debt paid in full, we can live each day in the joy that the debt of our transgressions has been fully repaid.  God has lavished His grace and mercy upon all undeserving people, that we might be saved!  It is not of our own doing but the gift of God, so we have no reason to boast about our good works or any effort of our own.
Since we have received such a great gift, let us live each day in the joy of the resurrection of Jesus Christ.  
Have a blessed and Happy Easter,
Pastor David
Voice of the Shepherd
March 2022
He Himself bore our sins in His body on the tree, so that we might die to sins and live for righteousness; by His wounds you have been healed.  1Peter 2:24
In his blog, Dr. Timothy Tennent, the President of Asbury Theological Seminary, makes a fascinating connection between the Coronavrius and the season of Lent. The word 'Corona' has its origin in Latin and it means crown. So, the virus is called Corona because when viewed under a microscope it actually looks like a thorny crown.
When you read the Gospel accounts of the events leading up to Jesus' crucifixion, the Roman soldiers mockingly placed a thorny crown on Jesus because of the accusation that He claimed to be the King of the Jews! The thorny 'corona' on Jesus' head was symbolic of His self-denial and sacrifice. It offers a dramatic picture of Jesus the true King who embraces our brokenness. While our world today is obsessed with the thorny crown virus, as Christians let us be obsessed with our Savior who wore a crown of thorns to give us eternal life!
As the Lenten season is about to begin, let us remember that it was the innocent suffering and death of Christ that paid the price for our sins. Isaiah the prophet said,  "But He was pierced for our transgressions, He was crushed for our iniquities; the punishment that brought us peace was upon Him, and by His wounds we are healed."  (Isaiah 53:5)   No matter how hard we try or how great our good works, we can never attain a right standing with God by our own effort or merit.  But because of God's great love and mercy toward us, we have been given a "righteousness" from God. We are justified freely by His grace through the redemption that came by Christ Jesus.  Praise God for this indescribable gift.  
How are we to respond to the One who denied Himself, who wore the thorny crown,  and bore our sins in His body on the cross?  The Apostle Peter wrote we are to "die to sin" and "live for righteousness." 
We "die to sin" through confession and repentance.  By the Spirit's power we are to "put to death" the misdeeds of the body.  This is not of our own strength or power, but by the power of God at work in us.  Until we recognize and admit that our sin is "sinful" it will continue to have power over us.  By the power of the blood of Jesus shed on the cross, we can overcome the world.  
 The "righteousness"  we live to is to have a purity of heart and a decency of life.  Righteousness is the being and doing right; it is conforming in character and conduct to the standard of Jesus Christ.   The Bible says that God is at work in us to conform us to the likeness of His Son Jesus. 
We can grow and be strengthened in this righteousness by spending time hearing and learning the Word of God.  We "live for righteousness" when we obey God and His Word.  God's Word guides us in what is good and right.  Many times we have chosen the way that seems right to us only later to realize our error.  God's Word guides us in the truth, and when we walk in the way of Truth, we will not be disappointed.    
We also "live to righteousness" as we submit to God's discipline in our life.  God, through is Spirit, corrects us and trains us to be holy.   The Bible says,  "God disciplines us for our good, that we may share in His holiness…..it produces a harvest of righteousness and peace for those who have been trained by it."  (Hebrews 12:10-11)   As we learn to surrender to God's discipline, and offer our bodies to Christ, we learn to do what is good and right.
The thorny crown and Cross of Christ are our motivation to "die to sin" and "live for righteousness."
Pastor David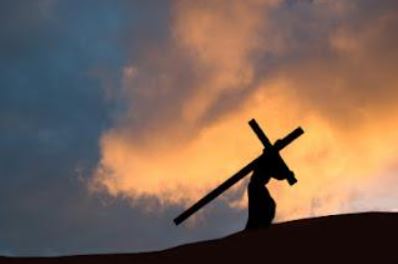 February 2022
The Voice of the

Sheph

erd
Sitting down, Jesus called the Twelve and said, "If anyone wants to be first, he must be the very last, and the servant of all."  
Mark 9:35
If you want to be great in God's kingdom, you have to be the servant of all.  Jesus said the way of leadership is through serving others. He set the pattern of service by His caring for all those around Him.  He fed the hungry, healed the sick.  Jesus was not afraid to do the jobs that no one else wanted, such as washing His disciples feet.   It was after He washed His disciples feet at the Passover, just before He was crucified, Jesus said, "I have set you an example that you should do as I have done for you". (John 13:15)  It is not always easy or pleasant to serve others, but it IS what followers of Christ do.   The Apostle Peter said,   "To this you were called, because Christ suffered for you, leaving you an example, that you should follow in His steps. (1Peter 2:21)   
The acts of service to God and others is a response to the salvation we have been given.  We have an obligation, not to the sinful nature to do what we want or we desire, but a duty to serve the Living Christ who gave His life for us on the cross.  How are you serving others for the sake of the kingdom of God?   
 The Apostle Paul used the human body as an illustration to point out that every part of the body is important and so is every member of the Body of Christ. (Romans 12:4-8) Every Christian, every member of the church,  has a function, purpose, and a  contribution he or she can make for the well-being of the Church.  We are all called to use the gifts and talents we have been given by God to care for and to encourage one another. Paul wrote,  "So whether you eat or drink or whatever you do, do it all for the glory of God…Follow my example, as I follow the example of Christ."  (1Corinthians 10:31-11:1)  Are you faithfully using the gifts and talents God has given you to serve others? 
Dr David Jeremiah in his daily devotion writes, "Commitment of the people to their calling from God was true even in the Old Testament. When the Jews returned from Babylon to Jerusalem, divisions of responsibility were established (Nehemiah 11). Some people were designated to live in Jerusalem, some in the outlying towns. Levites were to reestablish the temple functions, and the choirs were to lead in worship. Landowners grew crops to support the Levites—everyone had a contribution to make."  Are you committed to the work of the kingdom of God?  Your life is a testimony of your faith.  Are you following the example of Christ?   Are you living to please God? Pastor, author and martyr,  Dietrich Bonhoeffer  said,  "The church does not need brilliant personalities but faithful servants of Jesus and the brethren."   
God has gifted you to serve in an important way and everyday you are given simple opportunities to serve God and others.  You don't have to do everything, but everyone has to do something.  What are you doing for the kingdom of God?  Are you using your gifts and talents to faithfully serve others?   With each opportunity given you, remember the Words of our Lord Jesus,  "I tell you the truth, whatever you did not do for one of the least of these, you did not do for me."  (Matthew 25:45) 
What are you contributing to the health and strength of Shepherd of the Valley?  God has gifted YOU to serve in an important way. 
Pastor David
Do everything without grumbling or arguing, so that you may become blameless and pure, 
 "children of God without fault in a warped and crooked generation."  
Then you will shine among them like stars in the sky as you hold firmly to the word of life.    
 Philippians 2:14-16a 
January  2022 
The Voice of the

Sheph

erd

 
Therefore, if anyone is in Christ, he is a new creation; the old has gone, the new has come! 

2 Corinthians 5:17
We love "new" don't we?  Many desire a "new" car or truck to take down the road, for others they delight in "new" clothes or "new" furniture.  If you are like me, there is always some "new" tool that would be a joy to have in the workshop.  For more than a few the "new" year brings hope for something better than the year before.    
 The Bible has a lot of good things to say about the "new."    It begins in our relationship with Christ.  Writing to the church at Rome, Paul said,  "We were therefore buried with him through baptism into death in order that, just as Christ was raised from the dead through the glory of the Father, we too may live a new life." (Romans 6:4)  In our baptisms we are given a "new life" in Christ.     
 As followers of Christ, the Apostle Paul tells us we are a "new creation."   The old person that was once alienated and separated from God, because of our sin is gone.  We have been made a child of God through faith in Christ Jesus.   The Apostle Peter put it this way, "Praise be to the God and Father of our Lord Jesus Christ! In His great mercy He has given us new birth (born again) into a living hope through the resurrection of Jesus Christ from the dead." (1Peter 1:3)  This "new" birth and "new" creation is not something we have done for ourselves or worked hard to achieve or earned in any way.  It is the gift of God's grace - freely given us in Christ Jesus.  
I am sure all of you received something "new" at Christmas.  What do you do with all the "new" you have been given?  You use it.  You take off the wrapping paper and take it out of the box -  if it is clothes, you put them on and wear them.  If it is a game, you take it out of the box and play it.   What are we to do with the "new life" we have been given?  We are to put it on! The Apostle Paul said,  "Do not lie to each other, since you have taken off your old self with its practices  and have put on the new self, which is being renewed in knowledge in the image of its Creator."  (Colossians 3:9-10)    We are to leave behind the old way of living and the things that are not pleasing to God, and allow ourselves to be transformed by His grace and be made more like Jesus Christ.   
 To the church at Ephesus Paul wrote,  "You were taught, with regard to your former way of life, to put off your old self, which is being corrupted by its deceitful desires; to be made "new" in the attitude of your minds;  and to put on the "new" self, created to be like God in true righteousness and holiness." (Ephesians 4:22-24)   Once again we are told to leave the old behind. Therefore, let us leave behind last year's sins and failures through confession and repentance.  We can count on God to forgive us every day.  Why?  Because His Word says so:  "His mercies are "new" every morning." (Lamentations 3:23)    Leave behind the wounds and sorrows of yesterday or last year, by forgiving those who hurt you or your  loved ones.   Be kind and compassionate to one another, forgiving each other, just as in Christ God forgave you. (Ephesians 4:32) 
Let this be your prayer for the "New" year:  Heavenly Father, give me a new heart and put a new spirit in me; remove from me the heart of stone and give me a heart of flesh. Put Your Spirit in me and move me to follow Your decrees and be careful to keep Your laws.  In Jesus Name I pray,  Amen (Ezekiel 36:26)
God's Blessings to you in this New Year! 
Pastor David